Zoutzuur , oftewel zoutzuur, is een uiterst corrosieve stof die wordt gebruikt voor de productie van chloriden, meststoffen en kleurstoffen, en in een breed scala van toepassingen in de fotografische, textiel- en rubberindustrie. Hydrochloric Acid wordt ook gebruikt om verschillende voedselproducten te bereiden en om de pH-waarde in productie- en behandelingsprocessen te regelen. Hydrochloric Acid kan worden gebruikt om roest van staalplaat of -spiraal te verwijderen voor industriële verwerking en om verbindingen te maken zoals vinylchloride en dichloorethaan, die worden gebruikt voor de productie van PVC of polyvinylchloride. Zoutzuur wordt ook gebruikt voor de productie van anorganische verbindingen voor waterbehandeling, waaronder drinkwater en afvalwater, en voor het neutraliseren van het water in zwembaden. Zoutzuur wordt ook aangetroffen in het spijsverteringsstelsel in de vorm van maagzuur. Maagzuur wordt door het menselijke spijsverteringssysteem gebruikt om de voedselinhoud te verminderen door spijsverteringsenzymen in de maag te activeren.
Zoutzuur is onbrandbaar en kleurloos en kan in de vorm van een gas- of waterige oplossing komen. Het is bijtend voor de slijmvliezen, ogen en huid en kan bij inhalatie pijn op de borst, ontsteking, hoesten en andere schadelijke gezondheidsproblemen veroorzaken. Bij inname kan zoutzuur schade aan de maag, slijmvliezen en de slokdarm veroorzaken, wat kan leiden tot diarree, misselijkheid en braken.
Industry Chemicals
Water Treatment Chemicals
Mining Chemicals
Textiel en lederchemicaliën
Oliechemicaliën

Zoutzuur aicd 36% 37% Eigenschappen

· Alias: Chlorure d'hydrogene, Ácido clorhídrico
· Molecuulformule: HCL
· CAS-nr .: 7647-01-0
· EINECS-nummer: 231-595-7
· Gevarenklasse: 8
· UN NO.:1789
· Zuiverheid: 31% 32% 36%
· Uiterlijk: kleurloze transparante vloeistof
· Graadnorm: industrieklasse
· Toepassing: gebruikt in de mijnbouw, olieboringen, metallurgie, verven, levensmiddelenindustrie, enz.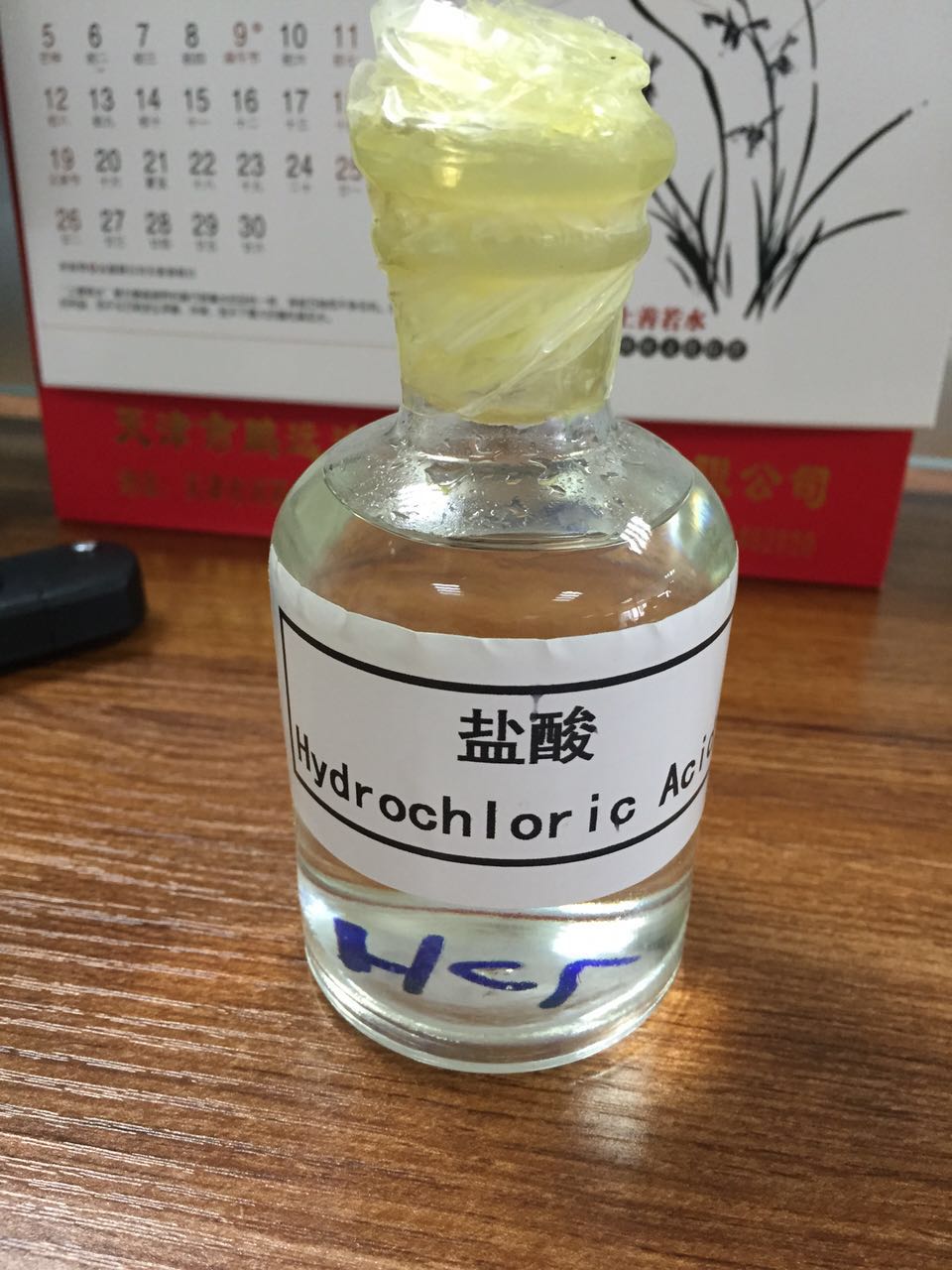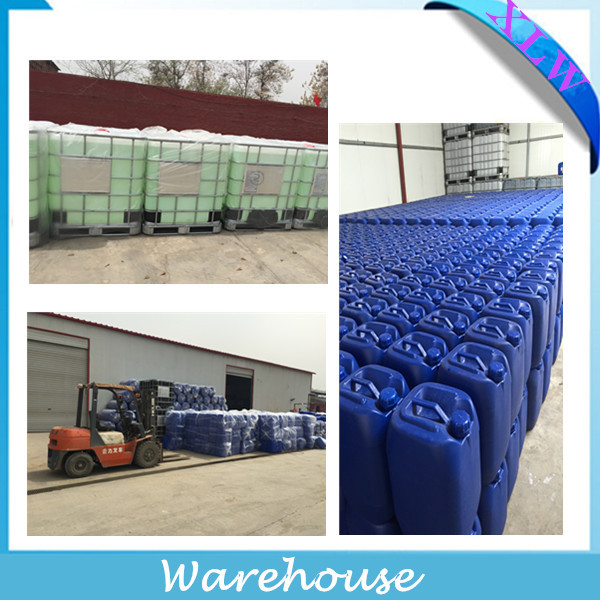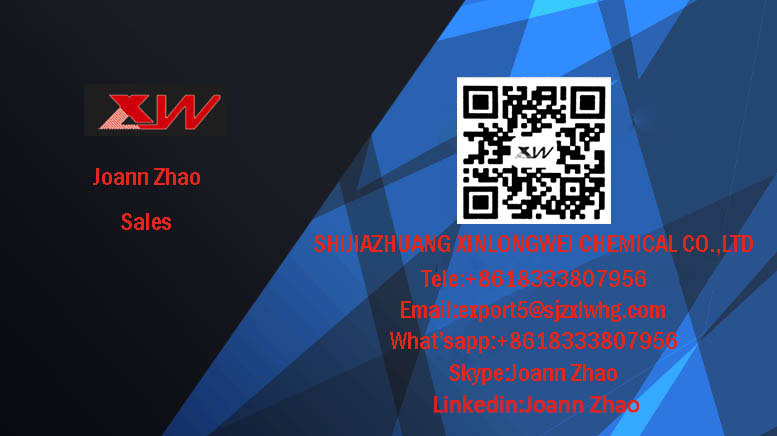 Product Categorie : Hoge zuiverheid Reagent Chemicals